It takes a lot to pull off a wedding. I got married five months ago and it has taken this long to fully recover from eight months of planning and self inflicted stress. Our wedding was a beautiful and nearly perfect day that I wish I could relive a hundred times because it truly was magical (big thanks to so many people who made it happen) but all of the stressing over the day being perfect and hypothetical scenarios I pretty well knew would never come to play I really could have done without.
When it comes to planning, it is so important to get a jump on things. Procrastination is not appropriate for this kind of occasion. You need to start early. Do your research, book your venue and vendors, ask important people to be involved, try to have an idea of what you want it to look like and the traditions you want to include and weed out anything you don't find necessary.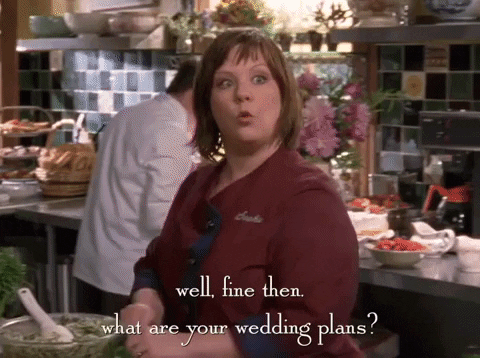 What took some of the enjoyment out of the planning process for me was the anxiety that came along with it. Being someone who is prone to anxiety in general, I know how to manage it, usually. I surprisingly found myself avoiding planning related tasks or not being fully present during them due to said stress and anxiety. I do regret that I wasn't fully present during the planning process or the days leading up to the wedding. I had a lot of guilt about the money that was spent, even though we were frugal, and the work I wasn't doing myself, even though we had a planner. The anticipation was also killing me and time felt like it was moving so incredibly slow. I just wanted the day to arrive and run smoothly but I felt so anxious and overwhelmed at times that I couldn't stand it.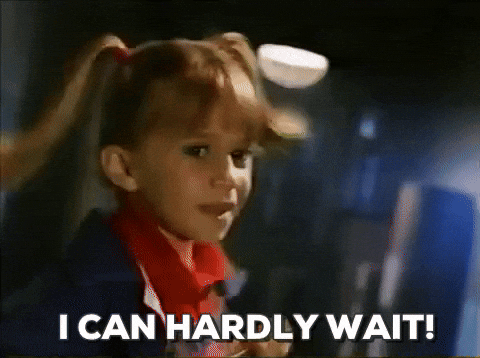 Lets talk about wedding dresses. Shop with who you will. I shopped with my Mom and it was fun, quick, slightly emotional and fairly easy. I am not the type of person that wants to be the center of attention in a group and I wanted my dress to be my choice with minimal opinions considered.
I planned a second shopping trip and invited family members and friends that I wasn't anticipating strong opinions from who would have just been along for the ride and enjoyed it. Even so, we got lucky on the first trip. I valued my Mom's opinion and advice I didn't necessarily need anyone else's. So if you are looking for a painless shopping experience and feel pressure to invite people that would put unwanted pressure and opinions on you, give yourself permission to shop alone or with a select few.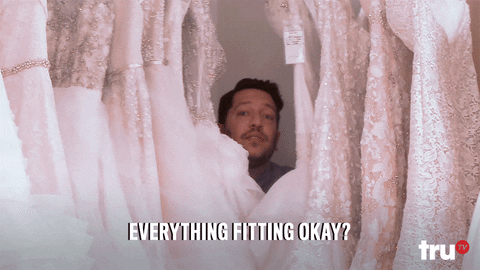 Bridesmaid dresses can be fun. I wanted my bridesmaids to wear something they all felt great in and would want to wear again on another occasion so that's what we went for. Different styles, different shades within the color scheme, different hair styles, etc. They all looked stunning and I sincerely hope they all felt that way.
Back to planning. Do not worry about stupid things you can't control, like weather, someone running late or getting sick. Watch the forecast, have a backup plan, trust that people are taking care of themselves and their responsibilities, surrender to what you can't control and relax.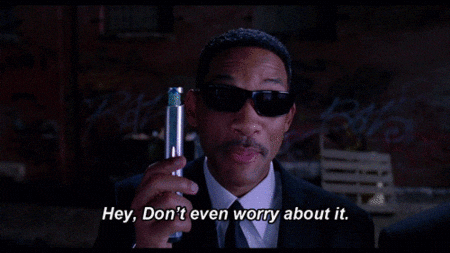 Also, don't have stupid superficial regrets like not curling your hair tighter so it would last longer. My hair fell a bit, so what? I did my own hair and makeup, not because I'm good at it but because I have trust issues, and I wanted to look like myself. I would strongly advise that you have hair and makeup trials done if you are having a professional do your hair and makeup. And if you're doing your own, do your own trial to make sure you can handle it. 
Shamelessly watch all the wedding shows and movies you want. Flip through all the wedding magazines and create a wedding Pinterest board. I think its important to get giddy about all the fluff, sparkle and fun aspects of a wedding, and indulging in this sense is a good way to avoid stress and get excited. Honestly, most of us watch wedding shows and movies and create hypothetical Pinterest boards before we are even engaged, right?
Pre marital counseling is important regardless of the method or duration you choose. It raises questions and conversation topics that you otherwise might not purposefully bring up before legally binding yourself to another person forever, and even though you know this is the love of your life and are fully confident in your ability on both ends of the relationship to make the relationship work, there is no reason not to have conversations about incredibly important things and have the ability to talk about anything.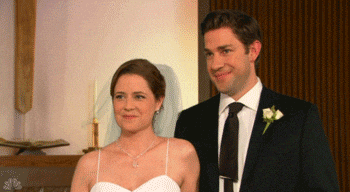 I highly recommend finding someone who is good at planning and coordinating the day of, especially if you have no idea what you want or how to make it happen. I wasn't aiming to impress anyone, and you shouldn't be either. I wanted the venue to be beautiful but minimally decorated in a natural setting with sort of an elegant antique style, nothing too complicated or too trendy and a timeless vibe.
I kind of won the personal connection lottery when it came to the vendors that made my wedding what it was. My husband's friend owns a restaurant that caters, an old friend of mine is a wedding planner and coordinator and another friend is a photographer. My mom's cousin bakes the most elaborately beautiful and delicious wedding cakes, my brother's friend is a videographer. The only vendors we had to seek out were a DJ and a florist. I would suggest using any personal connections you might have and for anything else, just read through company rates and reviews and you'll find what you're looking for.
So many people told me in advance what the day would be like. Everyone told me it would fly by, I wouldn't eat, would not remember who was there or get to talk to very many people. So I made a conscious decision and prepared myself mentally to have the exact opposite experience of that. I decided to be present the entire day and all night, and I was. I took it all in. Don't miss out on the opportunity to enjoy every second of your wedding day, because yes, it does fly by, so don't miss it.
Take care of yourself leading up to the big day. Get enough sleep, stay hydrated, don't neglect your skincare routine, get some exercise, maybe even turn off the news and live in blissful ignorance for a few days. I was so blessed to be able to spend the days leading up to the wedding relaxing with my mom at home and the first half of the wedding day hanging out with my girlfriends at the venue, laughing, listening to music and getting ready. It was both a calm and exciting environment and it was absolutely necessary. Be sure to eat enough the day of, and this should be a given but if you drink, don't drink too much.
I had a beautiful moment with my maid of honor and lifelong best friend right before walking down the aisle. I don't even know what it was, we both just started tearing up in a joyful way, and then suddenly realized we couldn't do that because we were about to walk down the aisle and ran for the tissues and got back our composure.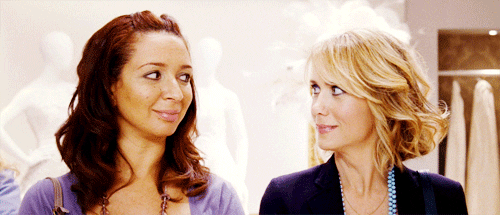 The bottom line is that you need to decide for yourself what you want out of your wedding day. Allow a healthy amount of stress in order to make it happen, but not too much. Even if you have a low budget wedding in a small venue with less than 100 people, its still a big traditional production being put on in front of all of your guests that you want to look good, run smoothly and be enjoyable for everyone that attends. Any stress caused by that is totally understandable.
Your wedding should look and feel the way you want it to, but that shouldn't distract from the purpose of the celebration, this rare occasion of having everyone you know and love come together at the same time and place to eat drink and celebrate with you. That, more than anything (aside from saying yes to forever with the love of my life) was my favorite part of the wedding. It made me wish for a lifestyle that consisted of more of that. Why we allow ourselves to go such long periods of time without seeing friends and family is a sad mystery to me.
All of that said, I wish you the best.